| | | |
| --- | --- | --- |
| | 24 maja Europejski Dzień Parków Narodowych | |
W rocznicę utworzenia pierwszego parku narodowego w Europie, obchodzony jest Europejski Dzień Parków Narodowych. Tym najstarszym europejskim parkiem narodowym jest szwedzki park narodowy Sarek utworzony 24 maja 1909 r.
Parki narodowe obejmują obszary całkowitej ochrony przyrody ożywionej i nieożywionej. Na ich terenie, poza szczególnymi wyjątkami, zabroniona jest jakakolwiek działalność gospodarcza. Są słabszą formą ochrony przyrody niż rezerwaty ale ze względu na swoją powierzchnię mogą zapewnić także ochronę całego krajobrazu i lokalnego ekosystemu. Ponadto parki narodowe prowadzą działalność edukacyjną i naukową.
Obecnie w Europie jest ponad 250 parków narodowych o łącznym obszarze 12,5 mln hektarów, co stanowi 1,2 % kontynentu. Średnia wielkość parku w Europie to ok. 52 tys. ha, natomiast w Polsce ponad 13,5 tys. ha. Najwięcej parków narodowych znajduje się w Finlandii (26), lecz największy udział w powierzchni kraju, ponad 7%, mają parki narodowe w Norwegii.
Więcej w "Czytaj więcej":

| | | |
| --- | --- | --- |
| | 22 maja Międzynarodowy Dzień Różnorodności Biologicznej | |
22 maja obchodzony jest na całym świecie "Międzynarodowy Dzień Różnorodności Biologicznej", proklamowany przez Organizację Narodów Zjednoczonych, w celu podnoszenia świadomości ekologicznej społeczeństw, ze zwróceniem uwagi na ochronę
i zrównoważone użytkowanie zróżnicowanych zasobów biologicznych naszej planety.
Różnorodność biologiczna to bogactwo form życia na Ziemi, wynikające z mnogości roślin, zwierząt, mikroorganizmów oraz różnic między nimi.
Więcej w "Czytaj więcej"
| | | |
| --- | --- | --- |
| | 12 maja - Światowy Dzień Ptaków Wędrownych | |
International Migratory Bird Day
Idea Światowego Dnia Ptaków Wędrownych po raz pierwszy pojawiła się w Stanach Zjednoczonych. Święto jest obchodzone od 1993 roku.
W Polsce sezon wędrówki wiosennej rozpoczyna się już w lutym, zapoczątkowany przez niektóre gatunki ptaków zimujące w kraju. W kierunku terenów lęgowych na dalekiej północy zaczynają odlatywać na przykład śnieguły, łabędzie krzykliwe i lodówki.
Już w połowie lutego pojawiają się pierwsze wędrowne skowronki. W łagodniejsze, bezśnieżne zimy także w tym miesiącu mogą już przybywać żurawie. Intensywny przelot wielu gatunków rozpoczyna się w marcu – najpierw odlatują kaczki morskie, a przylatują raniuszki i sikory zimujące w Niemczech albo Holandii. W ciągu marca i kwietnia powracają do naszego kraju prawie wszystkie ptaki lęgowe. Ostatnie są strumieniówki, dziwonie, wilgi i jerzyki, które docierają do Polski dopiero w maju.
źródło: www.ptaki.polska.pl

| | | |
| --- | --- | --- |
| | Nadeszła wiosna, a razem z nią coroczny problem wypalania traw | |
Osoby, które w ten sposób pozbywają się roślinności nie zawsze mają świadomość konsekwencji takiego postępowania.
Tymczasem nawet na własnym gruncie jest to działanie nielegalne.
Dla wielu osób wypalanie traw jest tanią, łatwą i skuteczną metodą na pozbycie się chwastów i ich nasion. Panuje także przekonanie, że jest to korzystne dla młodej roślinności. Po stopnieniu śniegu wznieca się ogień na łąkach, pastwiskach, nieużytkach. Jest to jednak działanie szkodliwe dla środowiska, a może być także bardzo niebezpieczne dla otoczenia.
Więcej w "Czytaj więcej:"
Prosimy o zwrócenie uwagi na szkodliwość wypalania traw ponieważ:
-wraz z płonącą roślinnością w płomieniach giną gromady ptaków, które mają tereny lęgowe na łąkach. Przy wypalaniu giną także mrówki uważane za sanitariuszy pól, biedronki, trzmiele, pszczoły, żaby, jeże, krety, młode zające
-grozi pożarami
-podczas spalania materii organicznej w wysokich temperaturach tworzą się znaczne ilości szkodliwych, rakotwórczych związków takich jak dioksyny
- jest to zabronione przez prawo
Więcej w "Czytaj więcej".

| | | |
| --- | --- | --- |
| | ŚWIATOWY DZIEŃ ZIEMI 2011 w Polsce | |
Obchody Światowego Dnia Ziemi, które co roku odbywają się 22 kwietnia, w 2011 roku obchodzone będą podczas Międzynarodowego Roku Lasów, ogłoszonego przez Organizację Narodów Zjednoczonych. Tematem wiodącym będą lasy, hasło Dnia Ziemi '2011 - "las całkiem blisko nas". Festyn finałowy Światowego Dnia Ziemi '2011 odbędzie się 8 maja w parku Pole Mokotowskie w Warszawie.
Z informacji ONZ - "Biorąc pod uwagę fakt, że lasy i trwale zrównoważona gospodarka leśna mogą znacząco przyczynić się do zrównoważonego rozwoju, zmniejszenia ubóstwa i osiągnięcia uzgodnionych na poziomie międzynarodowym celów rozwoju, w tym Milenijnych Celów Rozwoju, 20 grudnia 2006 roku Zgromadzenie Ogólne postanowiło ustanowić rok 2011 Międzynarodowym Rokiem Lasów (rezolucja 61/193)".
więcej w "Czytaj więcej"
Dzień Ziemi - Earth Day, znany też jako Światowy Dzień Ziemi – to nazwa akcji prowadzonych corocznie wiosną, których celem jest promowanie postaw ekologicznych w społeczeństwie. Organizatorzy Dnia Ziemi chcą uświadomić politykom i obywatelom, jak kruchy jest ekosystem planety ludzi. Na obchody składa się zwykle wiele wydarzeń organizowanych przez różnorodne instytucje. Korzenie Dnia Ziemi wiążą się z obserwacją przesilenia letniego, będącą okazją do wykorzystania sprzyjającej aury, która ma ułatwić zorganizowanie udanych imprez masowych.

"May there only be peaceful and cheerful Earth Days to come for our beautiful Spaceship Earth as it continues to spin and circle in frigid space with its warm and fragile cargo of animate life.
Oby nadchodzące Dni Ziemi były spokojne i pogodne dla naszego pięknego statku kosmicznego, jakim jest nasza planeta w miarę jak kręci się oraz krąży w mroźnej przestrzeni ze swoim ciepłym i wrażliwym ładunkiem ożywionej natury."
— Sekretarz Generalny ONZ U Thant, 21 marca 1971 r.
żródło: wikipedia
Tradycyjnie, od paru już lat, w trakcie wywiadówek, w budynku naszego gimnazjum, zespół uczniów realizujących projekt ACT ECO zaprasza rodziców na swoje wystawy. Tym razem wystawa jest poświęcona europejskiemu projektowi BEAGLE, w którym nasze gimnazjum bierze udział. Zapraszamy 19 kwietnia 2011 roku od godz. 14 do 19.<

| | | |
| --- | --- | --- |
| | 1-7 kwietnia Tydzień Czystości Wód | |
Akcja o zasięgu krajowym, której celem jest zwrócenie uwagi na konieczność ochrony jakości i ilości naszych wód, jezior i rzek. W wielu miejscach w całej Polsce odbędzie się sprzątanie linii brzegowej wybranych cieków i zbiorników wodnych.
Nam, mieszkającym u stóp wysokich gór, trudno sobie wyobrazić, że w Polsce mogą występować kłopoty z ilością i czystością wód. Tymczasem z każdym rokiem mamy w kraju coraz mniej wody.
Więcej w "Czytaj więcej"
| | | |
| --- | --- | --- |
| | 1 kwietnia - Międzynarodowy Dzień Ptaków | |
Obchodzony na całym świecie Międzynarodowy Dzień Ptaków zwraca naszą uwagę na niebezpieczeństwa zagrażające ptakom na całym świecie i zachęca nas do ochrony tych zwierząt i ich siedlisk.
Ptaki występują we wszystkich ekosystemach. Przeważnie zajmują najwyższe poziomy w lokalnych piramidach pokarmowych. Stan populacji ptaków dostarcza nam zatem informacji o stanie całej przyrody, której ptaki są integralną częścią.
W tym roku - 26 marca o godz.20.30 - w "Godzinie dla Ziemi" udział wzięło setki milionów osób w 133 krajach.
Na 60 minut w ciemności pozostało kilkadziesiąt budynków w Warszawie ( w tym Pałac Prezydencki, Pałac Kultury, Sejm) i kilkaset w całej Polsce.
WWF zachęca, aby nie ograniczać się do zgaszenia światła na godzinę, lecz podejmować zobowiązania do działań na rzecz ochrony Ziemi przez cały rok.
Więcej w "Czytaj więcej"
Welcome to OUR
PROJECT ACT ECO
We are a group of
| | | |
| --- | --- | --- |
| Active | | Effective |
| Conscious | | Concerned |
| Thoughtful | | Organized |
Students who want to do things for others
To take care for the planet
To think responsibly about the fate of next generations.

Get involved
Make a difference
Take action
Join us!
Ciekawostka
Jeden hektar drzew produkuje dziennie tyle tlenu ile potrzebuje 45 osób.
Linki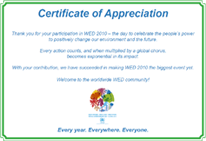 Certyfikat uczestnictwa w WED2010


Kampania o zmianach klimatu Komisja Europejska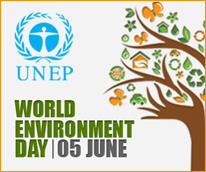 WED 2011

WED 2012