Pierwszy dzień wiosny kalendarzowej to 21 marca. Wiosna astronomiczna zaczyna się w momencie gdy Słońce "przekracza" równik (ang: Equinox - równonoc wiosenna) ma to miejsce 20 lub 21 marca.
W 2011 roku wiosna astronomiczna rozpoczyna się 20 marca punktualnie o godzinie 23:21 UTC, a więc w Polsce rozpocznie się 'dopiero' 21 marca o godzinie 00:21 czasu polskiego (CET).
Więcej w "Czytaj więcej"

| | | |
| --- | --- | --- |
| | 22 marca - Światowy Dzień Wody | |
Światowy Dzień Wody (Word Water Day) obchodzony jest dnia 22 marca i ustanowiony został w 1992 r. podczas konferencji ONZ w Rio de Janeiro, dotyczącej Środowiska i Rozwoju. Celem wydarzenia jest zwrócenie uwagi społeczności na całym globie na najważniejsze problemy związane z zasobami wody słodkiej na świecie oraz uświadomienie państwom członkowskim wpływu prawidłowej gospodarki wodnej na ich kondycję gospodarczą i społeczną.
Więcej w "Czytaj więcej":

23 grudnia 2003 r. Zgromadzenie Ogólne ONZ ogłosiło lata 2005 - 2015 jako Międzynarodową Dekadę Działania: "Woda dla życia". Dekada miała rozpocząć się w Światowym Dniu Wody, 22 marca 2005 r. (rezolucja 58/217). Zgromadzenie z zadowoleniem przyjęło decyzję Komisji Zrównoważonego Rozwoju, która uznała wodę, warunki sanitarne i ludzkie osadnictwo za kluczowy temat w pierwszym roku Dekady (2004 - 2005). Komisja została zaproszona do współpracy mającej na celu określenie, w ramach istniejących zasobów, możliwych działań i programów w związku z Dekadą i w ramach jej założeń określonych na 12 i 13 sesji.
Więcej w "Czytaj więcej."
CELE KONKURSU:
Głównym celem konkursu jest uwrażliwienie uczniów szkół zakopiańskich oraz osób
z ich najbliższego otoczenia na problemy ekologii w naszym mieście.
Konkurs za pomocą języka plastyki umożliwi uczniom pokazanie (dosłownie) zarówno korzyści wynikających z proekologicznych postaw oraz negatywnych skutków jakie występują przy niskim stopniu świadomości ekologicznej. Będzie okazją do podzielenia
się swoimi przemyśleniami, pomysłami i refleksjami na temat ekologii
w naszym najbliższym otoczeniu.


| | | |
| --- | --- | --- |
| | Walia - The Field Studies Council - kursokonferencja | |
Pani Barbara Szarota, nauczycielka języka angielskiego oraz autorka edukacyjno-ekologicznego projektu ACT ECO realizowanego przez uczniów naszej szkoły ( we współpracy z panią mgr Joanna Strączek, artystą plastykiem, nauczycielką plastyki
i techniki - wystawy, konkursy ekologiczno- plastyczne i panią mgr inż. Urszula Stachoń, nauczycielką chemii - konkurs ekologiczno-chemiczny) wzięła udział
w kursokonferencji zorganizowanej w lutym 2011 roku, w Walii przez The Field Studies Council w ramach programu COMENIUS "Uczenie sie przez całe życie" Mobilność szkolnej kadry edukacyjnej. Pani Szarota miała tam okazję opowiedzieć o naszej szkole, przedstawić dokonania ACT ECO, pokazać zdjęcia i dokumentację. W spotkaniu w Walii brali udział pracownicy szkół wyższych oraz nauczyciele z wielu krajów Europy, którzy porównywali swoje doświadczenia i zastanawiali się jak upowszechnić nauczanie ekologii i bioróżnorodności oraz zapoznali się z praktcznymi metodami pracy w terenie.
Działania wszystkich osób realizujących projekt ACT ECO wzbudziły prawdziwe zainteresowanie i zebrały wiele pozytywnych opinii. Należy podkreślić, że w ten sposób projekt ACT ECO kolejny raz przyczynia się do promowania naszej szkoły w Europie. We wrześniu 2008 roku Dyrekcja Generalna Komisji ds. Ochrony Środowiska Komisji Europejskiej w Brukseli, wyróżniła działalność Projektu ACT ECO za konkretne osiągnięcia, a w lutym 2009 Projekt ACT ECO zostaje zwycięzcą konkursu organizowanego przez Komisję ds. Ochrony Środowiska Unii Europejskiej " Be a Changer 2008".
Więcej w "Czytaj więcej"

| | | |
| --- | --- | --- |
| | Nie oszczędzajmy paląc śmieci w domowych piecach | |
Jedną z powszechnie stosowanych metod "oszczędności" jest spalanie śmieci w tym: kartonów, plastiku, folii czy impregnowanego drewna. Takie spalanie odbywa się w niskiej temperaturze (200-500 C) w związku z czym uwalniane są bardzo szkodliwe dla zdrowia substancje uszkadzające system oddechowy i nerwowy oraz będące przyczyną nowotworów. Kominy domowe są niskie co powoduje kondensację szkodliwych zanieczyszczeń w powietrzu nad miastem w postaci smogu i widocznej czarnej chmury.
Spalanie śmieci/odpadów jest dozwolone tylko w specjalnych spalarniach, inaczej
grozi za to grzywna w wysokości do 5000 złotych.
Więcej w "Czytaj więcej"
| | | |
| --- | --- | --- |
| | Gdy kamienie były żywe - gra komputerowa | |
Skąd się biorą bursztyny? Jak powstają jaskinie? Do czego kiedyś służyły krzemienie? Tego dzieci mogą się dowiedzieć w kolejnych etapach gry komputerowej "Gdy kamienie były żywe". Nową grę edukacyjną przygotowało Ministerstwo Środowiska przy merytorycznej pomocy Państwowego Instytutu Geologicznego – Państwowego Instytutu Badawczego. Jej premiera odbyła się w poniedziałek, 20 grudnia br. w Muzeum Geologicznym PIG-PIB. mos.gov.pl/ekogry
| | | |
| --- | --- | --- |
| | Środowisko Europy 2010. Stan i prognozy | |
21 stycznia 2011 r. w siedzibie Ministerstwa Środowiska odbyła się konferencja inaugurująca raport o stanie środowiska w Europie i prognozach jego zmian - SOER 2010 (The European Environment – State and Outlook 2010). Gospodarzem spotkania był Główny Inspektorat Ochrony Środowiska - zaangażowany w prace nad raportem.
Więcej w "Czytaj więcej:"
| | | |
| --- | --- | --- |
| | Różnorodność biologiczna to życie, nasze życie | |
Mówienie o różnorodności biologicznej nie jest sprawą prostą i łatwą.
Różnorodność biologiczna jest pojęciem bardzo złożonym, będącym przedmiotem badań naukowych obejmujących wszelkie przejawy życia na Ziemi.
Różnorodność biologiczna jest również inspirującą i podniecającą opowieścią o życiu i systemach, które to życie podtrzymują.
Różnorodność biologiczna to właśnie Ty.
Więcej w "Czytaj więcej"
Rok Marii Skłodowskiej-Curie
Międzynarodowy Rok Lasów
Międzynarodowy Rok Chemii
2005 - 2014 Dekada Edukacji na temat Zrównoważonego Rozwoju
2005 - 2015 Międzynarodowa Dekada - Woda dla życia

| | | |
| --- | --- | --- |
| | 2011 - Międzynarodowy Rok Lasów | |
Rok 2011 będzie - decyzją ONZ - Rokiem Lasów. Głównym przesłaniem jest hasło: "Lasy dla ludzi" ("Forests for people") mające wzmocnić przekaz, że lasy są niezbędne dla przetrwania i dobrobytu 7 mld ludzi na całym świecie.Wezwano wszystkie państwa w ONZ z odpowiednimi organizacjami rządowymi, pozarządowymi, sektorem prywatnym i innymi podmiotami do podjęcia wspólnego wysiłku, którego celem jest podniesienie świadomości na temat zrównoważonego zarządzania, ochrony i zrównoważonego rozwoju wszystkich rodzajów lasów.
Więcej w "Czytaj więcej":
Welcome to OUR
PROJECT ACT ECO
We are a group of
| | | |
| --- | --- | --- |
| Active | | Effective |
| Conscious | | Concerned |
| Thoughtful | | Organized |
Students who want to do things for others
To take care for the planet
To think responsibly about the fate of next generations.

Get involved
Make a difference
Take action
Join us!
Ciekawostka
Jeden hektar drzew produkuje dziennie tyle tlenu ile potrzebuje 45 osób.
Linki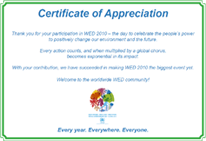 Certyfikat uczestnictwa w WED2010


Kampania o zmianach klimatu Komisja Europejska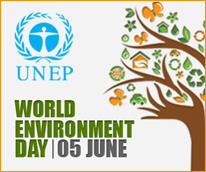 WED 2011

WED 2012